| | |
| --- | --- |
| | The article Stone Anode is still unfinished and may be lacking detailed general information, screenshots, and crafting recipes. Please expand the article and remove the {{unfinished}} tag once the article can be considered complete. |
| | |
| --- | --- |
| | Stone Anode contains information about the RedPower mod. |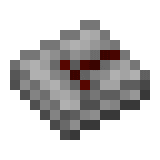 A stone anode acts as a receiver for red rays from nearby cathodes, becoming energized when powered by a cathode. This item is not placeable, but is a component for many logic gates.
RedPower
 

Tools & Weapons

Handsaws

Mundane Tools

Sickles

Utility

Weapons
Ad blocker interference detected!
Wikia is a free-to-use site that makes money from advertising. We have a modified experience for viewers using ad blockers

Wikia is not accessible if you've made further modifications. Remove the custom ad blocker rule(s) and the page will load as expected.