| | |
| --- | --- |
| | Steel Ingot contains information about the Railcraft mod. |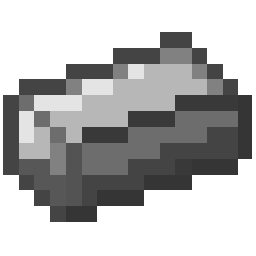 Steel Ingot
Type
Material
Stackable
Yes
Mod Included
Railcraft

Steel ingots are produced by cooking iron ingots in a blast furnace. Coal Coke or Charcoal must be used to craft them. Steel ingots are used in making High Speed Rails and getting more of items such as rebars n. 
Usage:
Railcraft
 

Tracks

Standard Tracks

Wooden Tracks

High-Speed Tracks

Reinforced Tracks
 

Devices

Signals

Loaders/Unloaders

Other Devices
Ad blocker interference detected!
Wikia is a free-to-use site that makes money from advertising. We have a modified experience for viewers using ad blockers

Wikia is not accessible if you've made further modifications. Remove the custom ad blocker rule(s) and the page will load as expected.