| | |
| --- | --- |
| | Refinery contains information about the BuildCraft mod. |
Refinery
Type
Machine
Physics
Yes
Tool
Stackable
Yes
Mod Included
Buildcraft
The Refinery is used to turn Oil into Fuel at a 1:1 ratio: one bucket of oil in equals one bucket of fuel out. Oil can be pumped into the refinery with waterproof pipes, or put in manually with buckets. Refineries must be powered by Engines directly, or through conductive pipes. Fuel, when refined, must be pumped out with a Wooden Waterproof Pipe.
While the refinery is operating, two colored indicator blocks will move up and down on the front of the machine. The color and speed of these indicators show how fast the Refinery is converting oil: red will be the slowest state, and green is the fastest.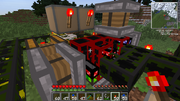 Refineries require a great deal of energy to reach anything even remotely approaching an efficient speed. Two or three Combustion Engines working in concert with one another and fed into the Refinery via Conductive Pipes will work reasonably well. This may not be be the preferred method, however; particularly if the engines end up burning more fuel than the Refinery puts out in a given space of time.

They have an EMC of 42164.






Video Tutorial
Edit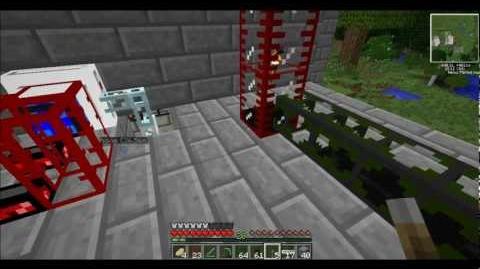 BuildCraft
 

Pipes

Basic

Waterproof

Conductive
 

Advanced Logistics Control

Crafting Equipment

Chipsets

Pipe Wires

Gates
 

Resources

Crafting Components

Fuels
Ad blocker interference detected!
Wikia is a free-to-use site that makes money from advertising. We have a modified experience for viewers using ad blockers

Wikia is not accessible if you've made further modifications. Remove the custom ad blocker rule(s) and the page will load as expected.