The Reactor Chamber is a passive machine that expands the inventory space and reinforces the Nuclear Reactor it is attached to. They are also one of its crafting ingredients.
((Above) Before IndustrialCraft 1.106)
((Above) IndustrialCraft 1.106 and Above)
When a Nuclear Reactor is paired (in contact with) with one or more Reactor Chambers, the reactor's inventory space increases, allowing the player to incorporate more parts and Uranium Cells for increased EU output. The reactor chambers also add 1000 in heat capacity, allowing the reactor to store more heat.
Limitations
Edit
Reactor Chambers must be placed in contact with an existing Nuclear Reactor by right clicking on the reactor's surface. They cannot be placed anywhere else.
Also, as of IndustrialCraft Version 1.106 and above, Reactor Chambers and the Nuclear Reactor itself are no longer affected by the surrounding environment such as lava (for Breeder Reactors) or water (passive cooling).
Video Tutorial
Edit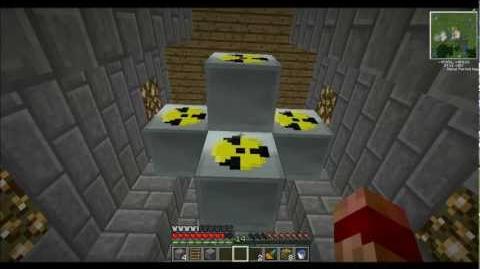 Industrial Craft
 

Energy and Wiring

EU Storage Blocks

EU Storage Items

Transformers
 

Nuclear Reactor Components

Cooling

Radioactive
 

Tools

Mundane

Powered

Transmitters

Utility