| | |
| --- | --- |
| | Raintank contains information about the Forestry mod which is not included in the current recommended version of Technic Pack and might be outdated.. |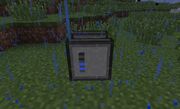 Forestry's rainwater tank, or raintank, can be used to collect rain and bottle it into water cans using empty cans or IC2
water cells
using empty IC2 cells, alternativley the water can be pumped out with waterproof Buildcraft pipes. When all necessary resources for production are available, the rainwater tank will give off a redstone signal.
This machine requires a BuildCraft compatible Engine to work. It will not collect water in snow and desert biomes.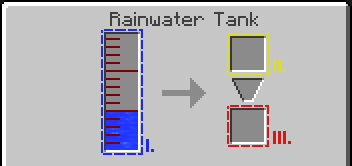 Ad blocker interference detected!
Wikia is a free-to-use site that makes money from advertising. We have a modified experience for viewers using ad blockers

Wikia is not accessible if you've made further modifications. Remove the custom ad blocker rule(s) and the page will load as expected.