| | |
| --- | --- |
| | The article Project Table is still unfinished and may be lacking detailed general information, screenshots, and crafting recipes. Please expand the article and remove the {{unfinished}} tag once the article can be considered complete. |
| | |
| --- | --- |
| | Project Table contains information about the RedPower mod. |
Project Table
Type
Block
Physics
No
Transparency
No
Luminance
No
Tool
Stackable
Yes (64)
Data Value
dec. 2300:3
Mod Included
RedPower

An enhancement of the Crafting Table, this block combines a chest and the crafting grid. Items placed in the crafting grid will stay where they are placed, even when the crafting screen is closed. It also contains an integrated inventory of 18 slots, from which items can be drawn while crafting.
This item is not capable of auto-crafting. For this purpose you can use either Automatic Crafting Table from Buildcraft or Automatic Crafting Table Mk.II made by Immibis.
Despite being made mostly of wood, it requires a pickaxe to remove quickly.
One vertical side is different to the other three.
Picture Gallery
Edit
Video Tutorials
Edit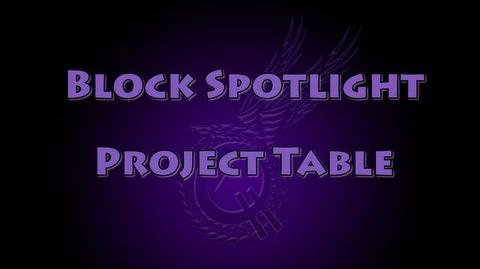 RedPower
 

Tools & Weapons

Handsaws

Mundane Tools

Sickles

Utility

Weapons
Ad blocker interference detected!
Wikia is a free-to-use site that makes money from advertising. We have a modified experience for viewers using ad blockers

Wikia is not accessible if you've made further modifications. Remove the custom ad blocker rule(s) and the page will load as expected.