| | |
| --- | --- |
| | Notebook contains information about the Mystcraft mod. |
A notebook [Notebook Recipe is outdated on wiki - look up the recipe in game], from Mystcraft, is used to store symbols for writing ages. By putting a notebook in a writing desk, any descriptive books put into the desk will automatically add all of its symbols to the notebook. One can then use the symbols in the notebook to add them into new ages.
Notebooks cannot transfer symbols between each other, however, one can write the symbols from one into descriptive books, then add those to the other notebook.
Video Tutorial
Edit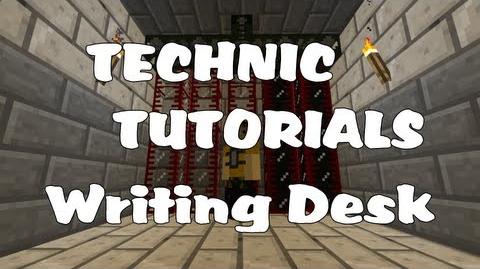 Ad blocker interference detected!
Wikia is a free-to-use site that makes money from advertising. We have a modified experience for viewers using ad blockers

Wikia is not accessible if you've made further modifications. Remove the custom ad blocker rule(s) and the page will load as expected.