| | |
| --- | --- |
| | Mayans contains information about the Millénaire mod which is not included in the current recommended version of Technic Pack and might be outdated. |
The Mayan people are considered as today's Mexican people.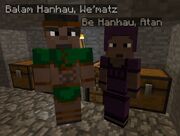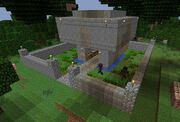 All three village types spawn on Plains and Swampland.
Village Costumbre (Religious village)
Village Jub'uy (Military village)
Village Milpa (Agricultural village)
Ajaw (King)
Chanan (Leader)
Ad blocker interference detected!
Wikia is a free-to-use site that makes money from advertising. We have a modified experience for viewers using ad blockers

Wikia is not accessible if you've made further modifications. Remove the custom ad blocker rule(s) and the page will load as expected.