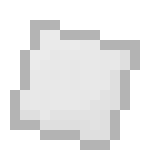 The Iridium Plate is a craftable item used in crafting the Quantum Suit Armor Set.
The Iridium Plate is the primary component ingredient for the IC2 Quantum Suit armor set. A total of ten (in earlier versions four [citation needed]) Iridium Plates are used in the recipe.
Creating the Iridium Plate requires Iridium Ore, which is not naturally found in the game environment. See the Iridium Ore page for details on acquiring the material.
Video Tutorial
Edit
Industrial Craft
 

Energy and Wiring

EU Storage Blocks

EU Storage Items

Transformers
 

Machines

Components

Gatherers

Generators

Processors

Utility

Advanced
 

Nuclear Reactor Components

Cooling

Radioactive
 

Tools

Mundane

Powered

Transmitters

Utility