| | |
| --- | --- |
| | The article Eldritch Keystone: Tlhutlh is still unfinished and may be lacking detailed general information, screenshots, and crafting recipes. Please expand the article and remove the {{unfinished}} tag once the article can be considered complete. |
| | |
| --- | --- |
| | Eldritch Keystone: Tlhutlh contains information about the ThaumCraft mod. |
This mechanism looks like it would fit into the slots you have found in the monolith chamber walls. It is crackling with energy and seems ready to perform whatever task it was designed for.
The theory of Eldritch Keystone: Tlhutlh is obtained by researching an Inert Eldritch Keystone. It is classified as Eldritch Knowledge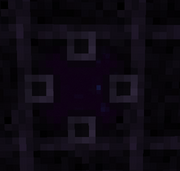 When used on the indentations in the four walls of the chamber under the monolith, it reveals rooms with monoliths and possibly advanced items in a Void Chest.
Thaumcraft
 

Thaumatorium

Vis Production

Vis Measuring

Vis Management

Vis Processing

Other

Equipment
 

Objects of Wonder

Power Items

Seals
Ad blocker interference detected!
Wikia is a free-to-use site that makes money from advertising. We have a modified experience for viewers using ad blockers

Wikia is not accessible if you've made further modifications. Remove the custom ad blocker rule(s) and the page will load as expected.