| | |
| --- | --- |
| | Disk Drive (ComputerCraft) contains information about the ComputerCraft mod. |
The Disk Drive can be placed adjacent to any side of a
Computer
for it to be recognized by that Computer. The disk drive enables you removable storage to transfer your programs between Computers. You need a
Floppy Disk
to write data onto.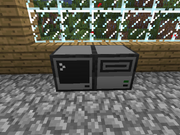 Another use for the Disk Drive is to put music disks from vanilla minecraft and run the "dj" application on the Computer without requiring a Jukebox that uses up one diamond to make. However, a disk drive uses very little resources to create.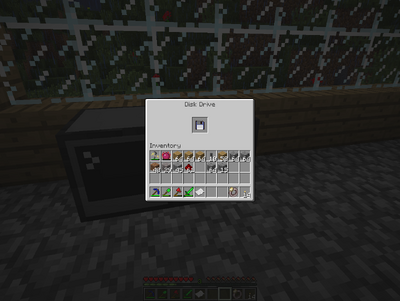 ArthurCollier1 00:17, June 6, 2012 (UTC)
Ad blocker interference detected!
Wikia is a free-to-use site that makes money from advertising. We have a modified experience for viewers using ad blockers

Wikia is not accessible if you've made further modifications. Remove the custom ad blocker rule(s) and the page will load as expected.