An axe made with Dark Matter and a diamond handle. It doesn't break and breaks blocks faster than a diamond axe. In addition, by pressing "V" to charge the axe, then right-clicking with the axe equipped, you can clear all logs and leaf blocks nearby, with all drops being dropped directly on the player. This is useful for quickly clearing large trees or forests. The right-click ability requires EMC from a Klein Star or any other EE fuel (f.e. Aeternalis Fuel) to work properly.
or
All Dark Matter Tools have Two Charge levels, increasing the breaking speed of the tool by a factor of the charge.
The Dark Matter Axe is not enchantable.
The cost for a Dark Matter Axe is 3 x 139,264 EMC (Dark Matter) + 2 x 8,192 EMC(Diamond) = 434,176 EMC each.
Video Tutorial
Edit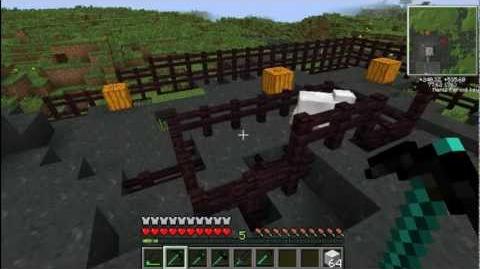 Equivalent Exchange
 

Functional Blocks

Alchemic Machinery

Storage

Organized Destruction

Other
 

Resources

Blocks

Matter

Covalence Dust

Fuel Items

EMC Storage

Other
 

Armor

Dark Matter Armor

Red Matter Armor

Gem Armor
 

Power Items

Utility

Divining Rods

Rings

Stones

Block Manipulation
Ad blocker interference detected!
Wikia is a free-to-use site that makes money from advertising. We have a modified experience for viewers using ad blockers

Wikia is not accessible if you've made further modifications. Remove the custom ad blocker rule(s) and the page will load as expected.