| | |
| --- | --- |
| | The article Blue Alloy Ingot is still unfinished and may be lacking detailed general information, screenshots, and crafting recipes. Please expand the article and remove the {{unfinished}} tag once the article can be considered complete. |
| | |
| --- | --- |
| | Blue Alloy Ingot contains information about the RedPower mod. |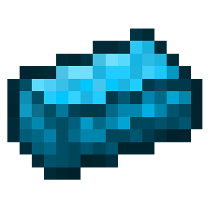 The Blue Alloy Ingot is one of the most basic building blocks of Blutricity, which empowers most Tier 2 Technology in RedPower. Smelting your first Blue Alloy Ingot gives you the "Now In Blueberry!" achievement.
In an Alloy Furnace:
The main uses of the Blue Alloy Ingot is in making Blue Alloy Wires and Jacketed Bluewires. 
Currently the RedPower machines that need them are:  Sorting Machine, Retriever, Blulectric Furnace, Blulectric Alloy Furnace, Solar Panel (RedPower), Accelerator, Battery Box, Blulectric Motor, Frame Motor, Thermopile, and Pump (RedPower).
RedPower
 

Tools & Weapons

Handsaws

Mundane Tools

Sickles

Utility

Weapons
Ad blocker interference detected!
Wikia is a free-to-use site that makes money from advertising. We have a modified experience for viewers using ad blockers

Wikia is not accessible if you've made further modifications. Remove the custom ad blocker rule(s) and the page will load as expected.