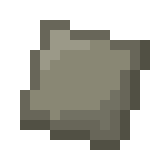 Placing a Mixed Metal Ingot in a Compressor causes the Advanced Alloy to be created.
This material can be used in the creation of Reinforced stone, Reinforced glass, Composite Vest, Advanced Machine Blocks, and Nuclear Reactor.
Reinforced Materials
Edit
Advanced Machines
Edit
Nuclear Reactors
Edit
Composite Vest
Edit
Industrial Craft
 

Energy and Wiring

EU Storage Blocks

EU Storage Items

Transformers
 

Machines

Components

Gatherers

Generators

Processors

Utility

Advanced
 

Nuclear Reactor Components

Cooling

Radioactive
 

Tools

Mundane

Powered

Transmitters

Utility
Ad blocker interference detected!
Wikia is a free-to-use site that makes money from advertising. We have a modified experience for viewers using ad blockers

Wikia is not accessible if you've made further modifications. Remove the custom ad blocker rule(s) and the page will load as expected.